On 03-23-2003 I swaped my 307 for a 403 with a 214/224 112 SSI cam, here are pictures of the swap even though since the swap I have painted the intake and valve covers the same color blue as the engine but heres a view anyway!
This is the 403 freshly painted, I was about to seal up the pan in this picture
This is the rear of the engine right before droping her in
Engine On Trailer
Turkey Tray View
Engine Hanging bout to go in!
Me and the engine, what a dork!
Old engine face down on the ground just waiting for its trip to the junk yard.
The engine bay with out the engine, this may be a first view for some who never seen these FWD V8's
This is a full car view, the engine is still on the trailer
Engine just in car, still gotta lot of hooking up to do
Engine just in car, still gotta lot of hooking up to do
Time to hook every thing up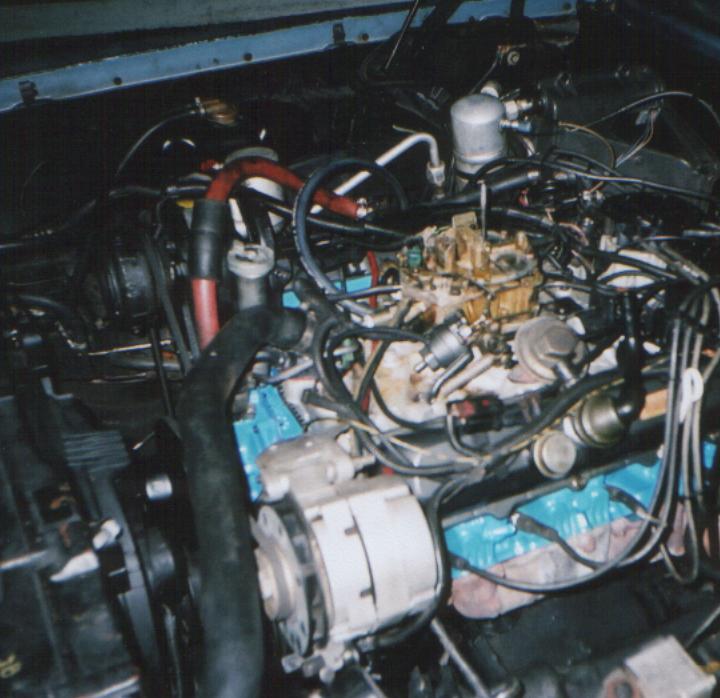 Engine is running, Since this picture I have painted the intake and valve covers blue also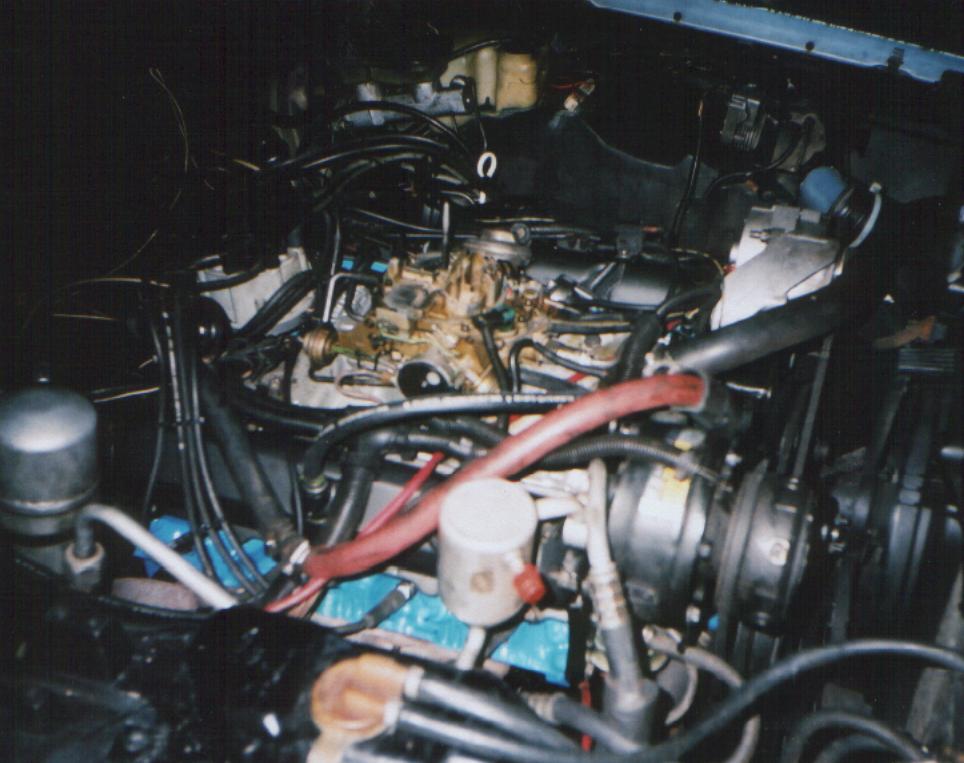 another view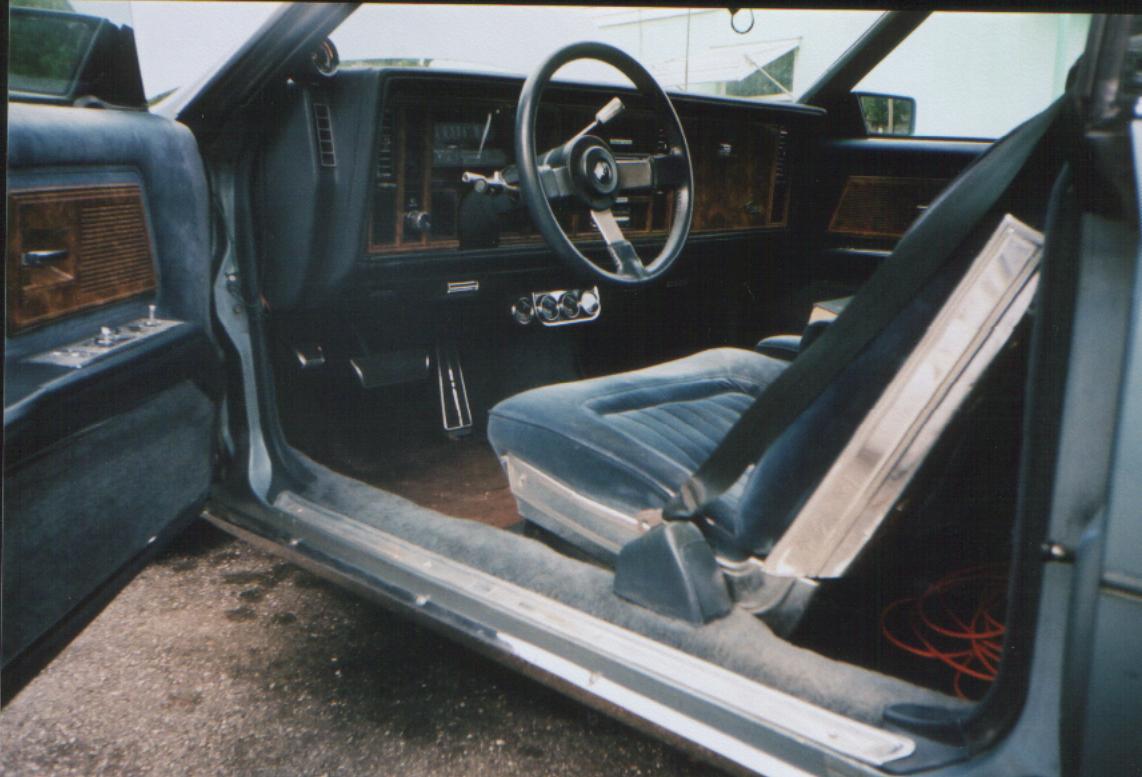 Inside my car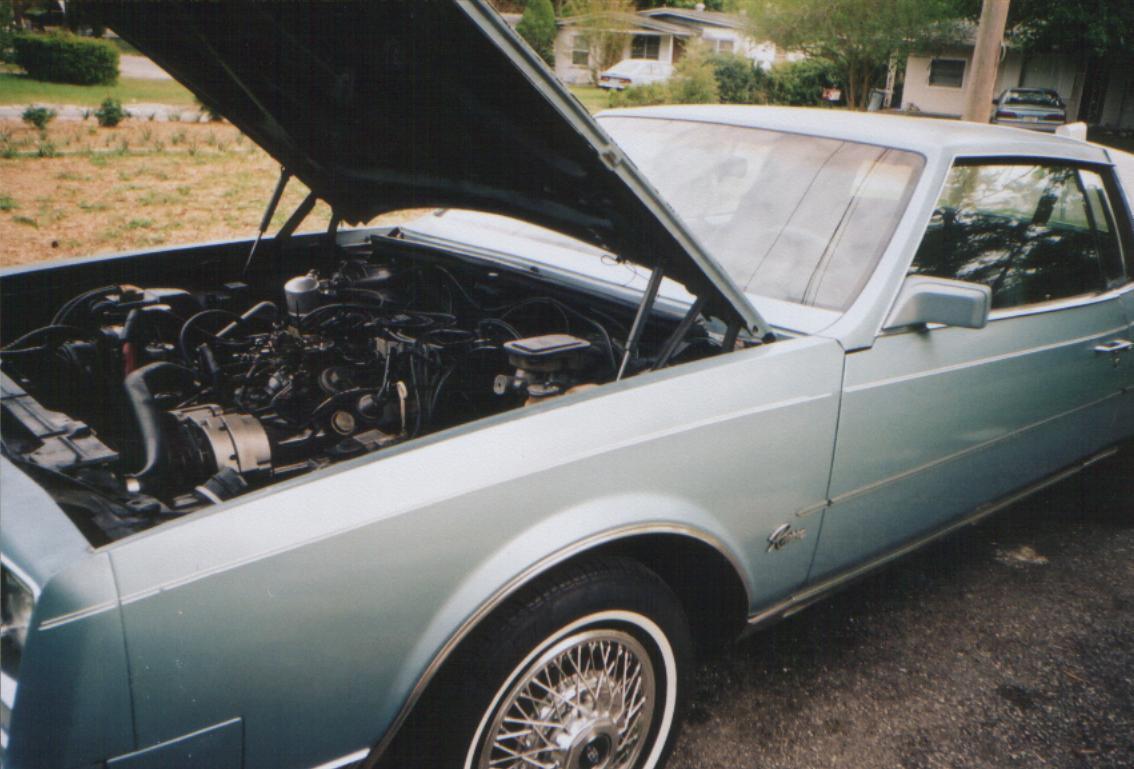 open hood